If you're a Texas native or a transplant, you know that there are only two seasons in the Lone Star State. Most of the year, that season is summer.
Don't let the heat keep you from soaking in the summer fun.
Whether you're in the market for a new home or upgrading your current residence, there are several ways to beat the heat.
Mid-Coast Title Company has rounded up our favorite amenities to keep you cool and spruce up your home in the months-long Texas summers.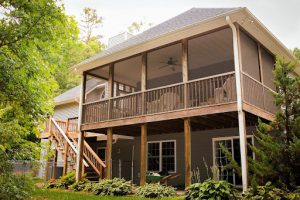 Covered Patio, Garage or Storage Shed
Keep your car, tools and lawn mower cool in a garage or storage shed. If you have the space, you could even turn that storage shed into a she-shed for her!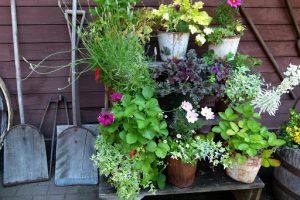 Native Landscaping
When looking for a new home, keep an eye out for the landscaping, particularly those native to the Gulf Coast. Not all plants can survive in the Texas summer or winter.
Trees also provide much-needed shade for pets and children playing outside.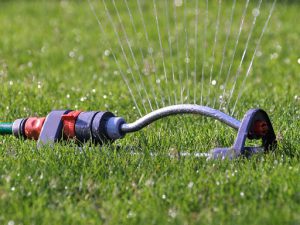 Sprinkler or Irrigation System
Speaking of landscaping, you may also consider a sprinkler or irrigation system. This will not only save you time, but it will also save you money on your water bill with built-in timers (it's environmentally friendly, too!)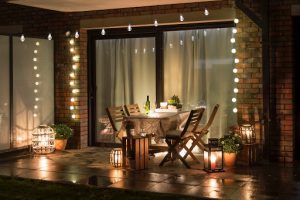 Outdoor Entertainment Space
This could be a kitchen, bar or a gazebo – anything with shade to serve as a gathering place for friends and family during the hot nights of Texas summer. Also consider adding a ceiling fan to cool down your space.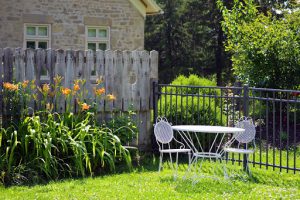 Fencing
If you're in the search for a new home or looking to update your residence, consider an important aspect to your backyard space – privacy. A fence provides an aspect of privacy for you and your guests. Whether you're hosting BBQs or outdoor swimming parties, protect your home from prying eyes.
If you're considering selling or buying a home this summer or any time of the year, make sure you check out all the services we at Mid-Coast Title Co. offer for both sellers and buyers.
For more information about Mid-Coast Title Co.'s services or if you just want to know more about what we do, visit www.mid-coasttitle.com.